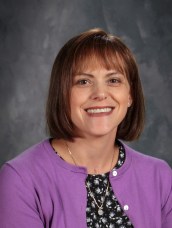 Barbara Babcock
Teacher
God put in my heart a love for those that learn differently. It is because of this passion that I earned a B.S. in Special Education from Loyola University of Chicago in 1995 and an M.Ed. in Curriculum & Instruction from National-Louis University in 2000. I had taught in Illinois public schools for six years, working with elementary and junior high students with a variety of disabilities, before marrying my husband, Greg, and starting our family. More recently, I've been blessed to be a part of the great staff at First Christian Church of Champaign as both Early Childhood associate and then also Special Needs Coordinator. I currently teach the Life Foundations Program in the High School in the mornings, and work as the High School Learning Resource Teacher in the afternoons at Judah Christian.
My husband, Greg, and I have been married for over 16 years and we have 4 children – all Judah students! He and I grew up in Illinois and started our family here in Central Illinois, but spent about 6 years in Central Wisconsin before moving back to settle in Urbana a few years ago. I enjoy reading, exercising (especially Pilates & ice skating), and going places with our family. Our family enjoys worshiping at First Christian Church of Champaign.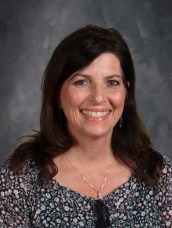 Shelley Chitty
Speech Pathologist
It is a blessing to serve JCS and my students as a Speech-Language Pathologist. I grew up in Austin, TX and graduated from the University of Texas at Austin with a B.S. and M.A. degree in Communication Sciences and Disorders. Since that time, I have worked within a variety of educational and clinical/medical settings, after first spending a number of years at home with my children. In addition to my time at Judah, I also work part-time at Carle Hospital seeing infants in the NICU, as well as adults in the critical care and rehabilitative units.
My family & I live in White Heath, IL & attend Grace Church in Mahomet. My husband Mike & I have been married over 25 years, and he currently serves as Superintendent at Judah. We have 5 children: Hannah ('12 JCS Alum), Ethan ('14 JCS Alum), Logan ('16 JCS Alum), and Cade and Luke who are both current students at JCS. I enjoy spending time outdoors, attending my children's sporting events, exercising, reading, and traveling.
Karen Combs
Office
I joined the staff in 2007 and I work part-time in the main office. I coordinate the field trips and several all-school fundraisers.
My husband Tim and I have two daughters who graduated from Judah Christian School. I attend Windsor Road Christian Church.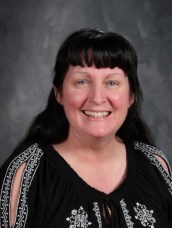 Kimberly Durst
Advanced Electronic Inc.--co owner
I joined the Judah staff in 2004, as a lunch recess supervisor for kindergarten through sixth grade. Since I started at Judah I have taken numerous hours of early childhood development courses as well as attended conferences concentrating on Autism and early childhood handwriting. Along with lunch recess supervision, I substitute teach in the preschool. I have also had the privileged opportunity to teach in the first year of preschool summer camps here at Judah. It is a joy to work in the preschool, and then know and care for those same children through 6th grade.

I am an active member at First Church of the Nazarene here in Champaign. I have been happily married to my husband Aaron for 17 years. I have two children, both who have attended Judah from preschool on. In my spare time I enjoy cooking/baking, camping, reading, attending my daughter's basketball games, and being involved in my son's Cub Scout activities. I am proud to serve here at Judah, as I believe that Judah offers a Godly staff invested in the practical and spiritual education and development of our children. Plus I get to see my children every day!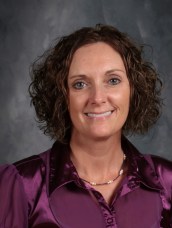 Becky Fredrick
Teacher
My family has been part of Judah Christian School for several years, but my association with Judah started much earlier than that. I am a Judah Alum from the graduating class of 1992. I feel very blessed to have come full circle by being a graduate, and now an employee of this wonderful school! After graduating from Judah, I attended Illinois State University and received a Bachelor's Degree in Special Education. After college, I worked at High Cross Christian School and then for two years at Cunningham Children's Home in Special Education. For the past few years, I have been at home raising my family, but I have continued to keep my teaching licenses current. My husband Aaron and I have three children, all of whom attend Judah. Of all the job titles I have fulfilled, "mom" is the most important one! Our family attends First Baptist Church in Champaign. In my free time, I enjoy exercising, spending time with friends, and attending my children's sporting events.
I am very excited to fill the position as Special Needs Coordinator and to help in supporting the students, families, and staff at Judah! I feel the Lord has led me to this position and I am praying that He will use me to glorify Himself through my efforts. Philippians 4:13 has always been a key verse for me in my life and I will continue to rely on its words for encouragement. "I can do ALL THINGS through HIM who gives me strength."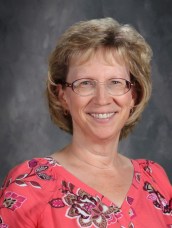 Rebecca Jarrett
Receptionist
I joined the Judah staff in 2002. I am usually the first contact that most families have when they call or visit Judah Christian School. My responsibilities range from scheduling substitute teachers, selling scrip through the office, managing supplies, helping with student needs and an overall office manager.
My husband Kenny and I have four children that have graduated from Judah Christian School. I attend Webber Street Christian Church and enjoy spending time with my family and friends.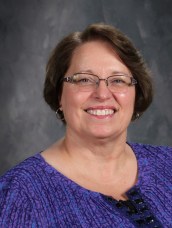 Terry Wacker
Hot Lunch Coordinator
I joined the Judah staff in 1997. I am responsible for coordinating lunch accounts and orders. I also organize the parent volunteers for the lunchroom as well as monitor the children while they are eating.
My husband Gary and I have been married for 40 years and have three children Andrew, Karen and Kelly. Our daughters are both graduates of Judah. We have also been blessed with 9 grandchildren. One who is currently a student at Judah. I attend Westside Church in Champaign and have been attending church there for 42 years. I love spending time reading the Bible, rubber stamping and enjoying time with my grandchildren.