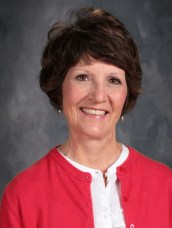 Cheryl Black
Elementary Principal
It is truly my pleasure and a privilege to serve as the Elementary Principal at Judah Christian School. I am a graduate of the University of Illinois with a Bachelor of Science degree in Elementary Education. I also hold a Master of Arts degree in Educational Administration from Concordia University Chicago. I have fifteen years of classroom teaching experience at the elementary level in both public and Christian school settings. I feel blessed to serve at a school that is truly academically excellent and Christ-centered.
My husband, Mark, and I both grew up in Champaign and are grateful for the opportunity we have to raise our three children in this community. Brendan and Emily are both graduates of JCS, and Anna is a current student. Judah Christian School has and continues to play an important part in the lives of our children and in their relationships with Christ. Our family attends St. John Lutheran Church in Champaign. In my free time, I enjoy spending time with my family, going on walks, traveling, and volunteering in the community. Judah is a blessing to my family, and I look forward to serving Christ and the Judah Family as the Elementary Principal.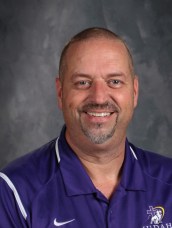 Michael Chitty
Superintendent
It is truly a blessing and privilege to serve as Superintendent at Judah Christian School. I have 25 years of experience in Christian education, and have served as school administrator, teacher, coach, athletic director, and principal at all levels from elementary through high school. I am originally from Salem, Illinois and received my undergraduate degree from Hardin- Simmons University in Abilene, Texas. I also hold a Master of Science degree from Illinois State University and a Master of Arts degree in Education from the University of Illinois.
God has richly blessed me with my beautiful wife Shelley. We have been married since 1991. We have 5 wonderful children: Hannah, Ethan and Logan who have all graduated from JCS and Cade and Luke who are current students here. My hobbies include: archery, bow hunting, cooking, and supporting the Fighting Illini and St. Louis Cardinals. I am looking forward to serving the Lord here at Judah for many years. Our family attends Grace Church in Mahomet.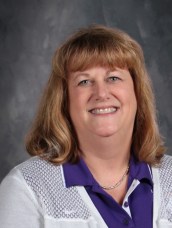 Becky Davis
Preschool Director
I began teaching at Judah in the Joy Class (3 & 4 year olds) in 1997 and I loved my time with those precious children! However, the Lord called me to the position of Preschool Director in 2004 where I have the joy of working with all the Preschool families! Serving the Lord with the youngest in our school is not only a calling but such a huge blessing! I attended Southwest Baptist University in Bolivar Missouri where my major was Early Childhood Education.
I have been married for over 30 years to my wonderful husband and we have been blessed with two great young men of God – both of whom had the privilege of graduating from Judah Christian School. Our oldest son, Caleb, graduated from Southern Seminary with a Master's Degree in Apologetics/Youth Ministry. He is married to our wonderful daughter –in-law, Courtney and they are serving the Lord at a church in Georgia. Our younger son, Jordan, is in the Education program at Boyce Bible College with future plans to teach High School in a Christian school. Judah had a huge impact on both of their lives! They both will say that Judah helped to make them who they are today. My family attends Bible Baptist Church in Champaign.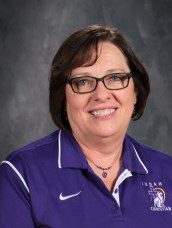 Pamela Garrison
Director of Business Operations
I began working at Judah Christian School in 1996. I have an Accounting Degree from Parkland College and several courses in business from Nova Southeastern University in Florida. From 1983 through 1989, I worked as a Financial Analyst for IBM in Boca Raton, FL. From 1990 through 1994, I worked in the registrar's office of Westminster Academy in Ft. Lauderdale, FL. After 11 years in south Florida, my family returned to central Illinois in 1994.

Besides my responsibilities as the Director of Business Operations, I have been the Senior High Student Council Advisor since 2003. I love working with the students. It has been a blessing. I am married to George and we have 2 children: Christina, who graduated from Judah in 1997 and is married to Joseph, and David, who graduated from Judah in 2006 and is married to Carli, plus a beautiful granddaughter, Hazel. I live in Monticello and attend First Christian Church of Monticello.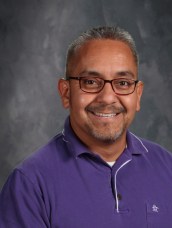 David Monreal
Director of Spiritual Formation
After 22 years in full-time pastoral ministry we decided to take a sabbatical and seek the Lord's direction for our future. Good friends lived in Urbana and the cost of living in C-U was affordable so we decided to move down. I began working part-time at Judah in 2015. During that time the Lord put it on the leadership's hearts to begin pursuing a Director of Spiritual Formation and reaffirming my love for ministering to students and families.
I met my wife while serving as a pastor in San Diego, CA and we have three children who attend Judah. I earned an undergraduate degree from Toccoa Falls College in Biblical Studies and a Master of Divinity degree from Trinity Evangelical Divinity School in Deerfield, IL. I am presently working on a Doctorate of ministry in pastoral counseling from Westminster Theological Seminary in Glenside, PA.
I love to play with my kids, read good books on a variety of topics, and keep in shape by biking and working out. It is such a joy to be here and partner with the Lord to see Him transform lives through the application of the Gospel.